Funo tech VS103 - Truly Wireless Earbuds with 18-Hour Playtime, HyperSync Technology, Full Touch Control and Voice Assistant (Jet Black (Black)) - is currently on backorder. You may still purchase now though and we'll ship as soon as more become available.
The Noise Air Buds Bluetooth headset delivers balanced audio with 13 mm drivers so that you can groove to your favourite foot-tapping tunes. This Bluetooth headset sports a microphone on each earbud to let you enjoy the benefits of clear call quality and transparent communication. Lastly, the IPX4 rating ensures that your headset is water-resistant, making it your ideal companion for long runs or sweaty workout sessions.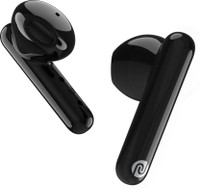 Lightweight Design
The Air Buds weigh about 4.5 g and sport an ergonomic design to ensure long-lasting comfort. The lightweight build enables you to wear this headset even for extended periods.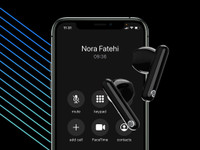 Uninterrupted Communication
Equipped with noise-isolation technology, this Bluetooth headset lets you hear your loved ones distinctly on calls. Moreover, a dedicated microphone on each earbud effortlessly catches and transmits your responses, enabling clear voice calls.
Extended Playtime
You can use this headset to immerse yourself in exciting podcasts for up to 20 hours each day. The earbuds offer a playtime of up to 4 hours on a single full charge and you can get four more rounds of recharge via the charging .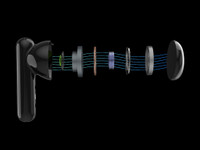 Powerful and Balanced Sound Quality
This headset features 13 mm drivers that deliver balanced sound for a seamless listening experience. These drivers help highlight subtle details in every song and stay true to the source audio, making it a delight to groove to your favourite playlist wherever you are.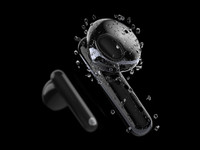 IPX4 Water-resistant Design
This IPX4 water-resistant headset withstands sweat and regular spills with ease, so you can use these during sweaty workouts or in humid weather.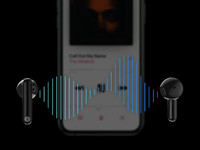 Convenient Pairing
The Bluetooth v5.0 connectivity lets you pair this headset with your audio device without any trouble at all. You can easily listen to your favourite song or audiobook as you go about your day.